Beach Aviation Group is here to assist with several different options for aircraft and engine end of life solutions.
Beach Aviation Group will PARTNER with you to sell your excess parts. The Engine, Aircraft or Component consignee you select should operate in your best interest. We are centrally located on the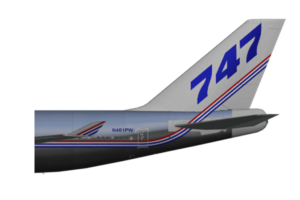 East Coast in Micco, Florida. We are two hours north of Miami and 90 minutes south of Orlando. "What do we do with the aircraft/engines when they have been removed from service?"
Our comprehensive Aircraft Consignment Program is the most efficient and effective way to market the sale of your surplus material or whole asset. We understand the importance of liquidating your material FAST and we can offer you maximum exposure through our decades of experience in the aircraft resale and after-market industry which have helped us create a wide network of reliable clients and contacts. We know how and who to market the material to so that it brings the MOST value in the shortest amount of time for our consignors.
Beach Aviation Group, LLC offers Aviation Aircraft and Airframe Consignment Options to ease your companies hassle of excess inventory.
The solution to this problem is consigning the aircraft and engines to Beach Aviation Group for dismantling of aircraft, tear-down of engines, inventory tagged parts, manage repairs, marketing and advertising, and sell your product!
Beach Aviation Group is:
A company that offers high-profit return on your parts inventory.
A physically secure facility with completely environmentally-controlled storage space to protect your parts against damage or loss.
A company with a CERTIFIED continuous Quality Management Program, FAA AC 00-56, ASA-100 Accredited and ISO9001:2015/AS9120B.
A company that carefully processes and ships orders according to the client's specifications and/or ATA 300. All warehouse employees are both OSHA DOT and Hazmat certified. Striving for efficiency and economical rates.
A consignee that holds appropriate insurance against casualty and loss.
A consignee that retains a professional sales force with industry knowledge of the aircraft type, a wide network of buyer contacts, and that PROACTIVELY markets your parts.
Provides a FAIR commission schedule to sell your parts for the highest possible profit in the lowest possible time.
 Utilizing the software Component Control for its inventory parts data and reporting services. Component Control is a fully integrated Business Software Solution and an industry leading software company that has designed an aviation specific database called Quantum Control. Utilizing Quantum Control to store parts data, images, and track all sales allows us to keep track of every aspects of an inventory.
 Routine sales reports, on your schedule, that are informative and easy to read.
The aircraft/engine parts consignee you select should operate in your best interest. we will PARTNER with you to sell your excess parts.
 Always available for you to visit us. Come see our operations first-hand, and speak with our qualified sales team! We're sure you will agree that we are your BEST and MOST PROFITABLE option to free yourself from the hassle that your excess aircraft/engine parts inventory presents, and put much needed cash in your pocket QUICKLY!