RECORDS MANAGEMENT-TECHNICAL RECORDS REVIEW
Beach Aviation Group will provide review of your engine/aircraft records on-site or from our office to ensure accuracy, conformity, and compliance.
We will provide a general overview of the records, history and status of the asset.
The Survey includes;
Records Documentation Audit
Technical and Operations Manual Review
Maintenance Program Review
Findings Report
This is available on individual LLPs, Whole Engine or Aircraft.
Beach Aviation Group knows accurate engine/aircraft documentation is essential in assessing the status and value of assets. This will include audit and compilation of life limited items on the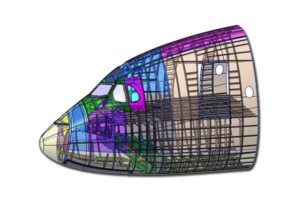 ENGINES and AIRFRAME. Airworthy Directive compliance, maintenance status,  serialized equipment list reports. A summary of audit findings including compiled listings of all outstanding items and details on component life is provided.
Beach Aviation Group will provide support for your documents. We can develop marketing packages
for your engine/life limited parts/airframe.
As always, Beach Aviation Group will also convert your valuable historical documents to digital format. We provide confidentiality and security at all times.